The final event of the SEAS 2 Grow project was held on January 26th and 27th and was an opportunity to look back on the 4 years of international collaboration between the 9 partners: Clubster NHL – FR, Eurasanté – FR, La Vie Active – FR, Anglia Ruskin University – UK, Allia – UK, Care Innovation Center – UK, Licalab – BE, SmartHomes – NL, tante Louise – NL.
The SEAS 2 Grow partners have been working for 4 years to develop collaborative innovation strategies involving various typologies of actors in the field of ageing, which led to the support of 34 companies on the international market of the 2 Seas area and the creation of the Agetech Accelerator International.
This event provided an insight into the SEAS 2 Grow experience, the tools developed and the support offered to enable market access in the Silver Economy.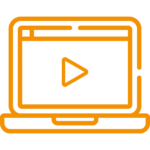 You've missed the event?
All the sessions have been recorded and are available in replay!

PLENARY | Experience and wisdom from the SEAS 2 Grow project
ROUND TABLE | Safety for the elderly – Experiences from Lifebloom, YOURmeds and Wolk
ROUND TABLE | Ageing and wellness – Experiences from Dynseo and Entusia and Award ceremony
ROUND TABLE | Autonomy and adaptation of living spaces
PLENARY | The launch of Age Tech Accelerator International