The European Silver Economy market is the biggest of the world with 96 million people of more than 60 years old. But companies do not enter this market not only because they are not aware of its opportunities but also because they face regulatory and market  barriers when selling abroad. As a consequence, senior citizens do not benefit from all innovations developed within the European countries.

SEAS 2 Grow is an Interreg 2 Seas Project which will set-up a proactive Silver Economy ecosystem accelerating the delivery of technological and social innovations for the 2 Seas market, by providing new tools, methods and services for all stakeholders involved in the Silver Economy (companies, local authorities, seniors, health institutions).

SEAS 2 Grow will also create synergies with local authorities to implement common strategies in the Silver Economy sector and develop new financial models. By reaching this objective, senior citizens and their families will benefit from innovations more suitable for them that will improve their life conditions.

A COMMON MARKET REFERENTIAL on the Silver Economy including a Strategic Guide, novel finance models & a Strategic Action Plan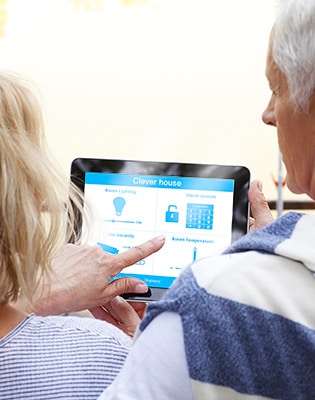 A CROSS-BORDER ACCELERATOR performing 4 step testing of SE solutions, each step performed in some 2 Seas regions following partners' expertise & available facilities: exploration sessions, experts and demo-houses lab in realistic user environment, living lab at seniors' homes & business lab (market access)
THESE OUTPUTS WILL BENEFIT STAKEHOLDERS OF THE 2 SEAS AREA BELONGING TO THE 4 SECTORS OF THE QUADRUPLE HELIX MODEL, ESPECIALLY COMPANIES & OLDER ADULTS.
Key figures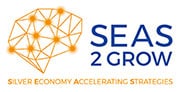 Funded by European Regional Development Fund